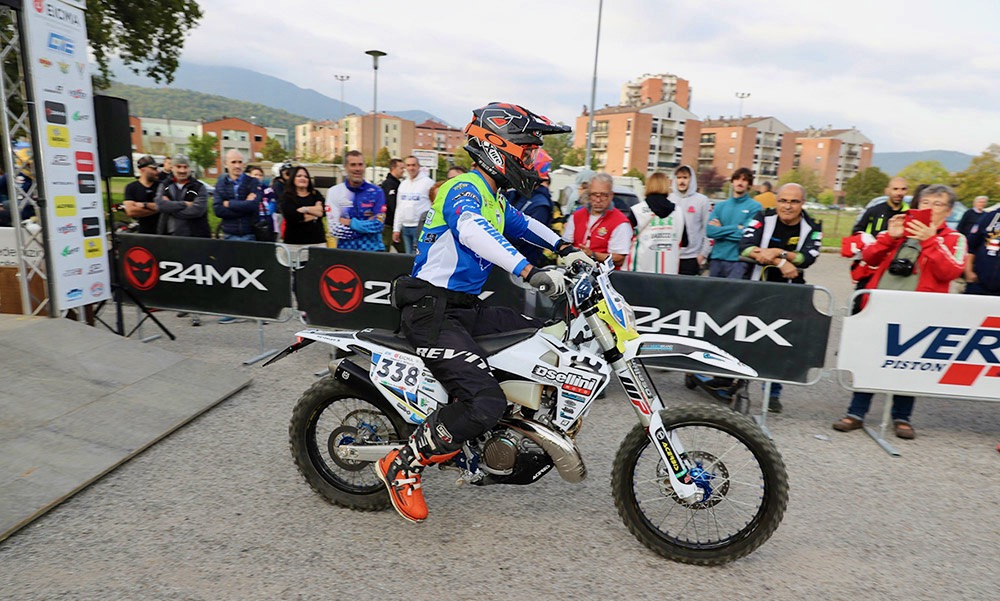 Back home in Italy for what we thought was a well-deserved period of rest and relaxation, Danilo Petrucci clearly can't help himself. The Handyman is obsessed with racing motorcycles.
After the MotoAmerica Medallia Superbike season concluded, Petrucci planned to participate in the final round of the EICMA Absolute Italian Championships in Castiglion Fiorentino, Italy, where he would have raced a Husqvarna FE 350 4T for the Osellini Husqvarna Team. That little excursion didn't materialize because he instead accepted an offer to race a Suzuki GSX-RR for Team Suzuki ECSTAR in the MotoGP of Thailand. Well, as it turns out, the one-off wildcard MotoGP ride in Buriram only postponed Petrucci's dream of competing in a titled Enduro race.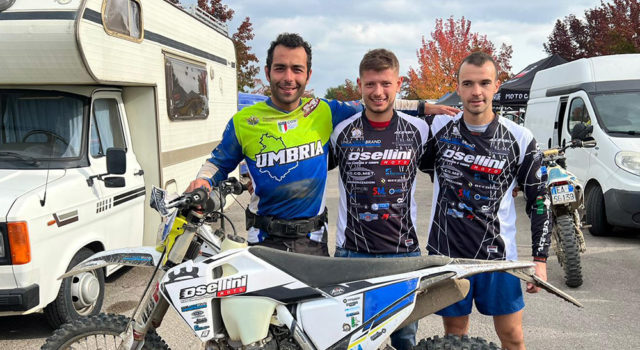 And so, the multi-talented, multi-disciplinary rider raced this past weekend in the 16th edition of the EICMA Trofeo delle Regioni Enduro held in Umbertide, Italy. He rode a Husqvarna FE 350 4T for the same Osellini Husqvarna Team that he planned to race for in Castiglion Fiorentino a few weeks ago.
Competing on a 50-kilometer race course, which was repeated three times and also included two special segments (a four-kilometer Cross Test and a five-kilometer Enduro Test), Petrucci was timed in all six legs of the Enduro, and he finished the event in a very respectable 17th overall position. Not being part of any regional team, however, meant that Petrucci was not included in the rankings of the Regions Trophy even though he maintained his position among the top 20 riders throughout the entirety of the multi-stage event.
After the event, Piero Osellini, manager of the Osellini Husqvarna Team, said, "Danilo Petrucci has shown he can do it with our FE 350 4T. His times in the six special races were not bad at all, confirming his versatility even in the Enduro with which he was confronted for the first time. For us, it was a great satisfaction to have followed him in his adventure discovering a person motivated by the desire to do and learn. We do not say anything, and we do not put any ox in front of the cart, but finding a guy so helpful, polite, and wanting to deal with the Osellini Husqvarna Team does not exclude that in the future, there may be big surprises. I thank Danilo for his availability. We are always here in case he wants to have new experiences."
On his personal Instagram account, Petrucci said, "A beautiful weekend in Umbertide for the Enduro Regions Trophy. It was my first Enduro race, and I enjoyed it like a child, also because I raced for the first time with my brother and my friends. I thank the Osellini Husqvarna (Team) for preparing the bike for me, and also the Umbrian regional welcome committee."